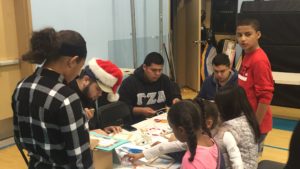 On Saturday, December 10th 2016, our Brothers in and around The San Francisco Bay Area gathered for the purpose of giving back this holiday season! A fundraiser was created to assist the underserved youth of East Palo Alto for The Boys & Girls Club of the Peninsula's yearly Breakfast With Santa event. With the help of our Brothers, we were able to raise over $700! With the contributions we received, The BAAA was able to sponsor four children memberships for 2017. In addition, we purchased over one dozen toys to contribute to the children. Our Brothers were able to work with the children at various stations for arts and crafts and also provided assistance wherever we were needed.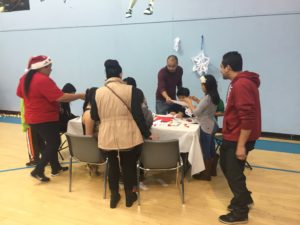 The biggest impact we made was speaking to the children, getting to know them and providing insight on higher education and how our organization strives to provide a helping hand in our communities.
This event would not be possible without all of our Brothers who contributed, we greatly appreciate your help! Congratulations to the Gamma Chapter, our brothers from UC Berkeley raised over $250. Last but not least a special thank you to our brothers who volunteered: Timothy Chaparro (Beta), James Stephens Jr. (Delta), Mikey Chavez (Gamma), Emmanuel Contreras (Gamma), Manny Gomez (Omicron), Francisco Mendez (Nu), Parker Rugeley (Tau), Salvador Chavez (Tau), Ricky J. Alvarez (Tau).