National Conference at University of San Francisco
February 29, 2020 @ 8:00 am

-

5:00 pm

$50.00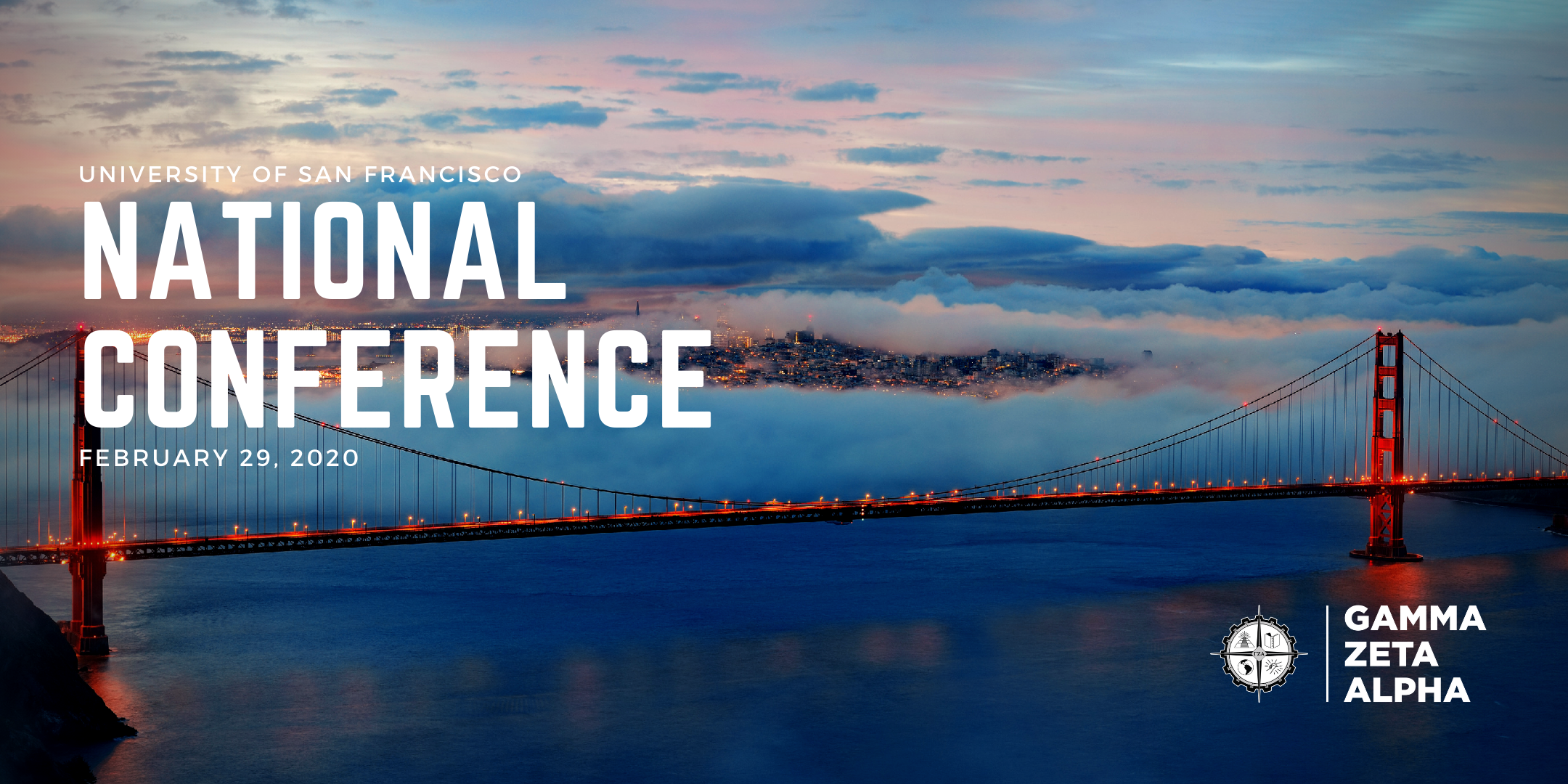 Gamma Zeta Alpha Fraternity, Inc. invites you to the 2020 National Conference hosted by the Psi Chapter at Univeristy of San Francisco on Saturday, February 29th, 2020 at 8:00 AM.
"Strengthening our Bonds"- One of the defining symbols of our organization is the handshake that is featured on our logo. It is meant to symbolize the helping hand that members of this organization provide to one another throughout our journeys through higher education and beyond. This year we will celebrate the bonds we have formed through our shared commitment to our fellow Gamma. This year's conference will build upon the previous year, where we examined the evolving culture of our oganization, by exploring strategic ways to meet the needs of our members based on both their unique and shared identities.
The national conference will also provide an update on some key topics for the organization. Brothers are encouraged to engage in open discussions throughout the event. A light breakfast and catered lunch will be provided. Please make sure you receive a confirmation email after you register.
We hope to see you Brothers at this year's conference.