National Conference 2019 at Cal Poly Pomona
February 23, 2019 @ 8:00 am

-

5:00 pm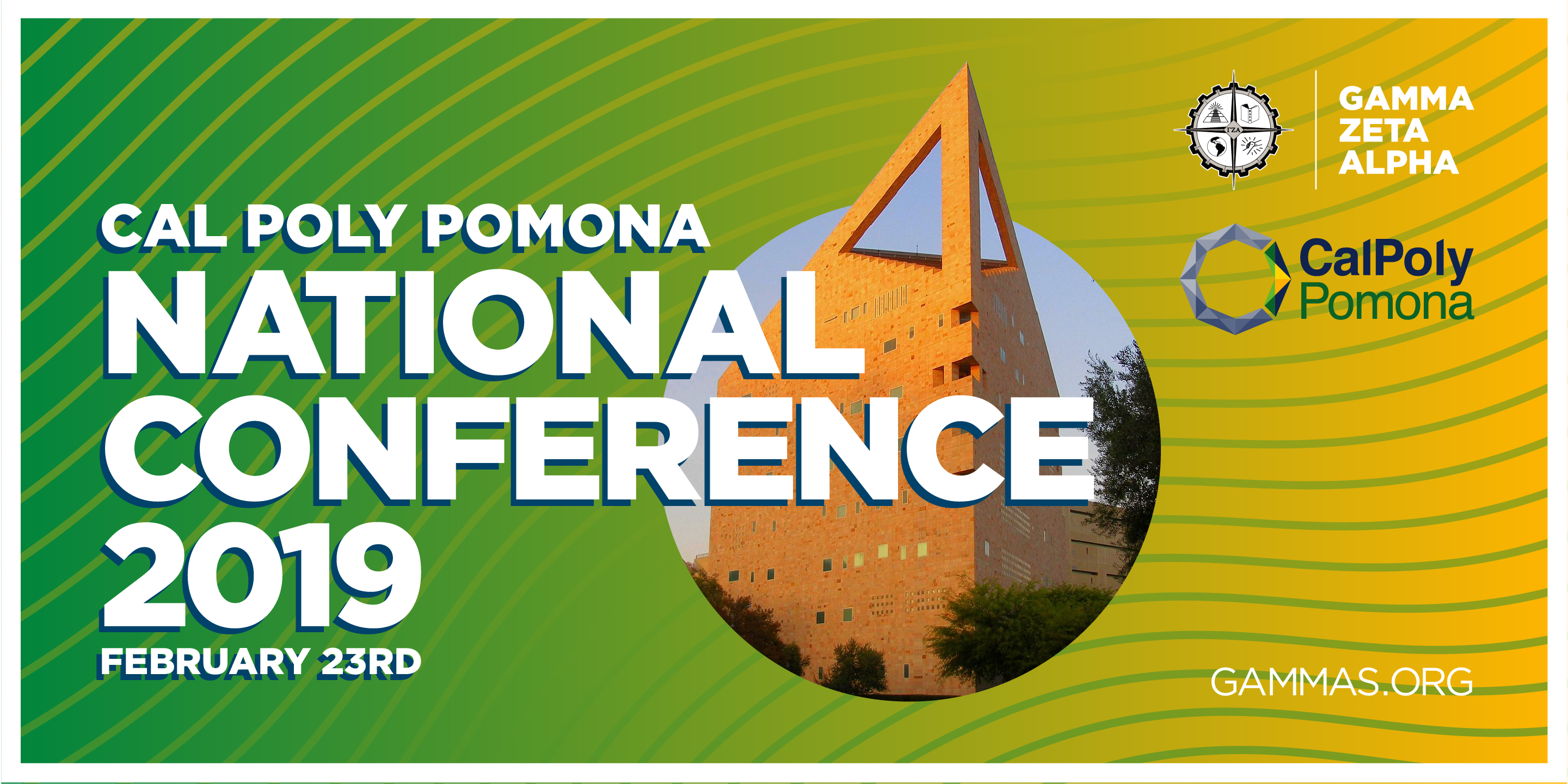 Gamma Zeta Alpha Fraternity, Inc. invites you to the 2019 National Conference hosted by the Sigma Chapter at Cal Poly Pomona on Saturday, February 23rd, 2019 at 8:00 AM.
Gammafication. This year we celebrate our diverse culture and values. Our Gamma culture has brought us together for decades, however, culture is not static. It is always evolving. As we embark on a number of changes and enhancements, we must ensure that our values do not change. We will ensure harmony and growth for all our Brothers. This year's conference will focus on building upon our strong foundations and values and improving our diverse organization culture.
The national conference will also provide an update on some key topics for the organization. Brothers are encouraged to engage in open discussions throughout the event. A light breakfast and catered lunch will be provided. Please make sure you receive a confirmation email after you register.
Please download the Whova app prior to the event. You will find further details about conference location, parking, conference agenda (which can be personalized with your session selection), things to do in the area, etc. The conference will be available on Whova on February 1, 2019.
We hope to see you Brothers at this year's conference.