Dodgers vs Giants Tailgate
September 23, 2017 @ 3:00 pm

-

10:00 pm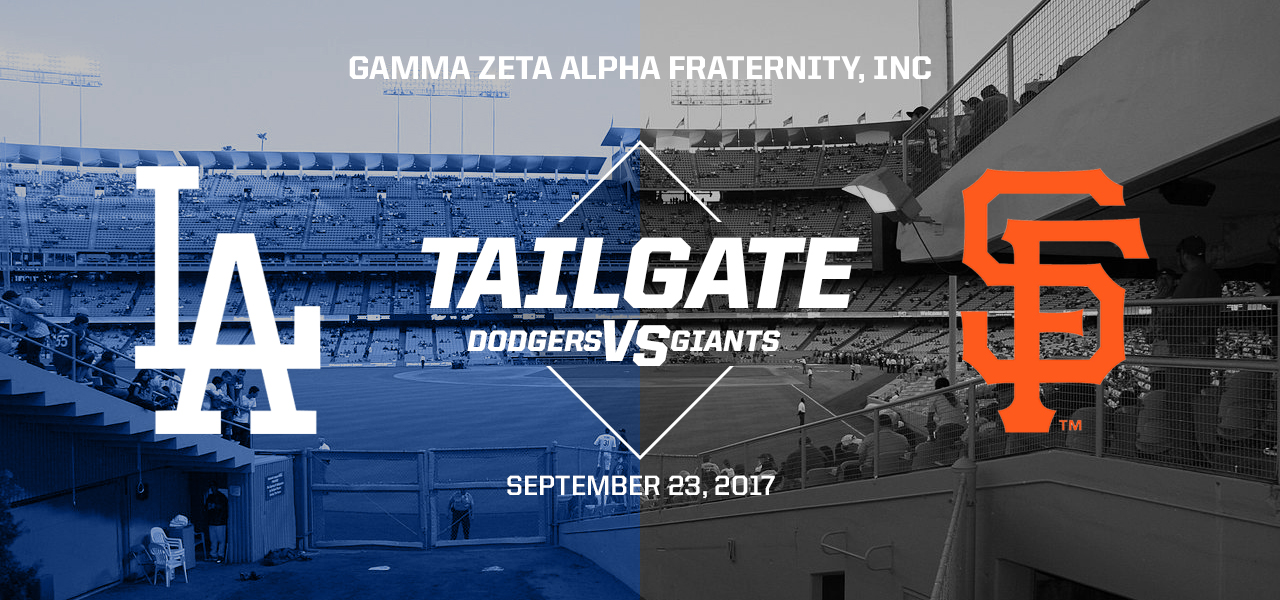 Gamma Zeta Alpha Fraternity, Inc. National Alumni Association in collaboration with The 30 Year Gala , would like to cordially invite you to the second annual SF Giants vs LA Dodgers Tailgate this time in SoCal at Dodger Stadium!!! Be prepared for a fun weekend as Gammas will kick off the weekend on Friday 09/22 for the 13th Annual Gamma Zeta Alpha, GZAGA National Golf Tournament. Located at: California Country Club 1509 Workman Mill Rd. La Puente, CA. Contact Jesus M Rascon for more information!
Please come and join us for both food and drinks prior to the NL West showdown. We will have a taquero to help with your taco cravings. Did we mention ALL YOU CAN EAT & DRINK! All proceeds will be donated to benefit Gamma Zeta Alpha Fraternity, Inc. 30-Year Gala! 
If you happen to be one of those individuals that would like to share a delicious appetizer, please by all means bring some to share and we welcome you to do so! 
Brothers of Gamma Zeta Alpha Fraternity, Inc. from both Northern and Southern California are expected to make appearance, so be prepared to have a memorable time. We would also like for brothers to invite family, friends, neighbors, coworkers, etc. to join us in the tailgate festivities.
TAILGATE INFO: 
FIRST 30 WILL RECEIVE A COMMEMORATIVE ITEM AT THE TAILGATE. 

We encourage you to donate what you can…we are collecting a minimum $20 donation from everyone attending the tailgate. 

All your family and friends are welcome to join us!
YOU MUST SECURE YOUR SPOT AT THE TAILGATE BY SUNDAY SEPTEMBER 15TH
PRICE:

$20 BY 09/15/2017.

TICKETS MAY BE SOLD AT THE TAILGATE, PRICES SUBJECT TO CHANGE.

TICKET INFO:
REMINDER: First Pitch will take place at 6:10PM
Tickets go on sale on Monday, July 10th. We have 30 tickets reserved in section 164 rows N, O & P for "La Gran Fiesta" Night at Dodger Stadium!

Tickets will be first come, first serve. $85 each or $100 with tailgate ticket. 

Tickets may be transferred. Please contact ricky.alvarez@gammas.org to make any changes. 
We expect to see you all on Saturday, September 23, 2017 at Elysian Park and Dodger Stadium! Be prepared for the tailgate of your lifetime!!
Any questions pertaining to the tailgate please contact, Ricky J Alvarez, National Director of Alumni Affairs ricky.alvarez@gammas.org